Just an extremely pleasant and easy experience all the way around! Really enjoyed the whole process of everything and was kept up to date constantly.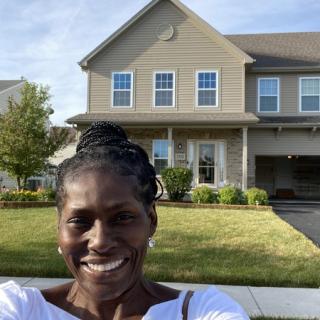 I totally recommend all veterans to Veterans United. I found out that if I sale my house and another veteran buys it, they will reap the same APR as me.That is awesome. Ryan, and the entire staff wes so knowledgeable, kind and helpful to starting my new journey to a beautiful home and family Oriented neighborhood. I am so blessed to have worked with Ryan. We met on via internet and GOD knew he was the one to work with.Thank you Ryan Stoll with the most generosity and gratitude.

Call Veterans UNITED Home LOANS first if you are looking to finance your home .

Sam Yoo #2020



Without a doubt Andrew Nelson was the deciding factor with me choosing VU. I did some extensive research prior to selecting a lender. Narrowed it down to three lenders based on my needs. For me it came down to two lenders (VU and Rocket). With all things being equal and only $100 separating the two lenders, Andrew just simply stood out ahead of the others. His prompt responses, knowledgeable answers and personable mannerism won my wife and I over. From start to finish Andrew was a man of his word. Even when the other lender told us we would be about 45 days to close, Andrew ask that we let him go to work and get his team to work. Never promised he would get it done in 45 days but assured me, if I responded to their request promptly, he would get it sooner than later. Thou our amazement, we closed in astounding 3 1/2 weeks of putting in an offer. Andrew you are the man. Thank you sir.

You're next!
Join the ranks of our 200,000+ Proud Veteran Homeowners nationwide.




For a first experience with this company, I was impressed from start to finish

I appreciate the assistance provided and I understand that there are some things put of all of our control

We recommend Veterans United 130%!! If you are a veteran, there should be no other place to turn for finding a new home. Our interest rate was more competitive than local banks and the whole process was fast, easy, and super helpful. Marlon and his team responded to us at every turn within MINUTES!! Best decision we ever made!

I couldn't have asked for a better loan team! Everything went exceptionally well!

VU was fantastic to work with and I couldnt have asked for a better team.
The few issues I had were not their fault and they immediately addressed them anyway.

Most of us veterans are control freaks, and while we can't control this process, VU was very deliberate with keeping in contact and keeping us updated through the entire process. Maybe they could show some young infantry officers those tricks.
We even went with their recommended real estate agent and it was another win for VU. The agent went above and beyond in helping us find the perfect home, AND we saved some money at closing by using the agent!
VU actually made buying a home less stressful and easy and if we ever refinance or buy another, we'll be using VU again! Thank you, VU for getting us our perfect home.

You're next!
Join the ranks of our 200,000+ Proud Veteran Homeowners nationwide.



Kedric and his Veteran's United team were amazingly helpful throughout the entire loan process. If there was ever an issue or concern he was super fast to respond and follow up. More than anything else, I felt like the service he provided was in honor and respect for the service I gave as a veteran. I would highly recommend Kedric and his team to anyone.





Kelsey was there for me like a friend who knew all the answers to my mortgage questions. I always knew the status of my application thanks to her regular updates and her warm demeanor would put any homebuyer at ease. She was really a delight to work with!

Overall extremely satisfied