Very proud and grateful owner of a home thanks to the efforts provided by veterans United. Great job across the board!


This organization was recommended as the best VA loan group. I can happily say that the process was relatively painless. Paperwork was a breeze and other than the Army having its share of hiccups things went better than expected thanks to VU.








You're next!
Join the ranks of our 200,000+ Proud Veteran Homeowners nationwide.
The process to refinance was quick and easy.







VU set us up with Paul Holland who was the most amazing realtor I've come in contact with. He spent hours driving all over kc looking for houses that fit our needs and stayed in contact with us throughout the whole process.

My transaction coordinator, Rebecca, is who I worked with the most out of this entire experience and she was amazing! She kept things clear and made getting all the documents needed super easy. Rebecca was quick to respond to emails and always kept my mind at ease :)

Every single person we worked with on our home loan was amazing, we will certainly recommend VU to others.

You're next!
Join the ranks of our 200,000+ Proud Veteran Homeowners nationwide.
they make doing a refi uncomplicated and timely.


N/A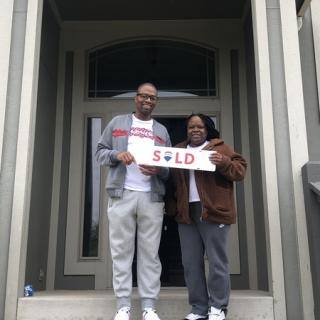 My loan officer was the best. She had faith when I didn't. I'm glad Aimee put up with me and my attitude when I had doubts. She was very knowledgeable and HONEST!!! My husband and I appreciate her very much. I highly recommend her and wish I could do/give her more. Aimee made my experience a lot better. I'm glad I trusted her to get the loan sealed!!!


Veterans United will always be my choice from now on!

The people you work with make the process happen and I found them to be on time and professional. They give a honest assessment and guide you through the maze of home buying or refinancing. Veterans United takes care of Veterans