This is my first home buying experience and I could not be any happier with the time frame and how quickly we were able to get absolutely everything we needed on time every time, from calling VU the first day until closing on our home with them it was a breeze I look forward to going thru them again in the future and would recommend them to anyone!! Thank you!

From the beginning Veterans United were helpful and pleasant to work with I would recommend this great team to anyone buying a home Linda Palmer





You're next!
Join the ranks of our 150,000+ Proud Veteran Homeowners nationwide.
This was my first loan and honestly I had no idea what I was doing at all I was so scared through this process. But Rob was on top of everything overall I would rate him a 20/10 he was outstanding and so helpful with anything and everything I needed. He was always there and answered everything I needed.

If you're a veteran and in the market to buy a house, Veterans United Home Loans is the company to use. Best homebuying experience yet. Dylan and Paul will work to ensure your needs are met and your experience is great. Thank you all for your dedicated efforts. I'm extremely satisfied with my mortgage and my home!








We had our loan closing in two months and was kept informed on each step. Would recommend Veterans United

From start, to under writing, to finish. The lack of attention to detail and asking for stuff that was already loaded, the mess up of paperwork, people being short and making the customer jump through hoops at every turn. The up price in fee when it is usually free to VA loans or veterans, tells me you only have the name and not the best interest. Will definitely bad mouth veterans United and time I get the chance and express my concerns to my buddy's and tell them go somewhere else
Response from Veterans United
Steven, we thank you for sharing this feedback with us and for allowing us a chance to learn more from you. A member of our Client Advocate team is available to gather more detailed information so that we may look to use this opportunity to prevent a similar experience down the road. Please reach out to us so that we can work to improve for you and our future clients. Information from post closed borrowers can assist our teams on correcting the process where needed. Thank you again and thank you for your service.

Great experience.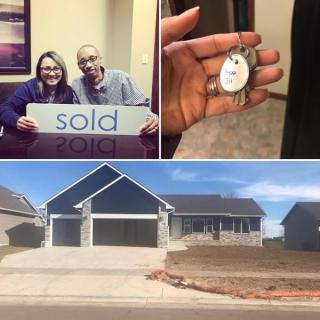 Our entire team was wonderful from start to finish! We were especially impressed with the communication and attention to detail that Samantha showed. I never had to wonder if someone was working for our family or approaching our situation, and all the unique challenges it presented. Thank you all!

The whole loan process with Veterans United was a very positive experience and we received excellent service from our loan team. They always returned our calls promptly and answered our questions. The loan process was easy to follow online and the To Do List was very helpful as well.



Amazing experience and zero hassle! Loved this experience!