Just don't
Response from Veterans United
James, we appreciate your feedback. Our Client Advocate team is available to connect with you to learn more about your experience should you wish to share more information.
Over all I am extremely happy They helped me understand everything we were doing especially the paperwork and explained it in a way that I could understand. Now i am a very happy Home owner. Thank you all so much.


I recommend that any veteran that needs a home loan should start with veterans United it went very smooth and I am very happy with the results and everyone I dealt with they went way beyond to keep me in the loop and informed thank you so much and the best part is you don't need any down payment

I recommend VU to every vet! They work their tails off for you and even spend their own money to help you close. Please don't pass up VU give them a chance and you won't be sorry.

I already have made two referrals for Veterans United. I am very happy to continue to do so in the future for many years to come. Thank you for your service!


Thanks for everything. Couldn't have done it without the team. It would have been too overwhelming to get through alone in one piece.


Kelsey of the VU staff could not have been more helpful to us during the entire process of our application.

I'm so excited to have purchased my first home with Veterans United. There were a few road bumps along the way, but my loan team handled everything with professionalism. Great group of people working for this company. I recommend to any Veteran looking to buy a home.

My loan team was very kind, however, Organization and communication was poor, was waiting on final paperwork up until the day and time of closing.
Response from Veterans United
Lindsay, thank you for taking the time out of your day to share this information. It is our goal to provide consistent and personable communication through a dedicated Loan Specialist. We would like to learn more about your experience. A member of our Client advocate team is always available for help in continuously improving our service.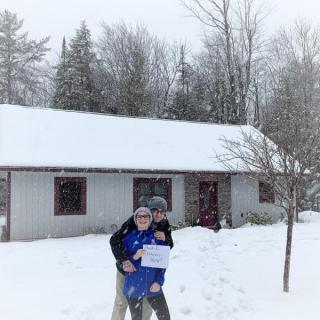 It's hard for me to not come to tears when writing how I feel about my experience with Veterans United and their partners. About 15 feet away my daughter is sleeping soundly in her new room. The joy on her face since I was handed the keys to our new home has given me a relief I have not had in years. It's been a hard road from when I left the Army with severe PTSD and physical injuries. I never could have imagined this experience turning out as great as it has. Veterans United didn't just help me put a roof over our head. They made me feel proud of my service, empathized with my mistakes and recognized how much hard work I have put in to provide a better life for my daughter. If you have doubts, like I did in the beginning, make a phone call. They will let you know exactly where you stand and exactly what you will have to do to achieve home ownership. They never once made me feel less than because of my mistakes. They only provided solutions on how to resolve them. I will wrap this up in saying, if you choose Veterans United you will not be disappointed. If you want to be treated with the respect you earned serving in the military, you will find it at Veterans United. Highly recommended, especially for those of you like me, who have been working hard to reverse damage from past mistakes.



I'd like to thank Bethany and Misty for their hard work during this process which made our move go much more smoothly!! I will recommend Veterans United to anyone I know when using the VA option to purchase a home!!

Good luck
Response from Veterans United
Joshua, thank you for your open and honest feedback. Providing clear and effective communication is a top priority, and a member of our Client Advocate team is available to discuss your experience in greater detail. We are dedicated to making clear requests and assisting customers in providing documentation that is necessary for loan approval.
We had not moved on 42 years and we had a very positive experience with Veterans United!


I absolutely developed a continuing partnership and gained true colleagues with Matt my loan officer and the entire Veterans United Team-- Thank you!10 out of 10 | Premium service was achieved. -Wayne L. Biebel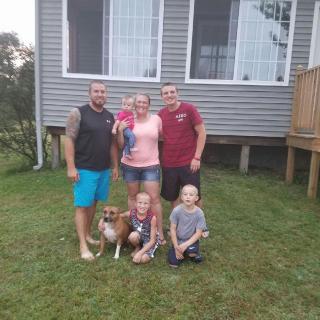 Thank you, Rick Bridgman for getting us our home of our dreams! Without your help, hard work, and dedication we wouldn't be standing here! Me and my family are forever grateful! We have referred numerous friend and family members about Veterans United! You are a great loan officer and you, and your team made our dream become a reality! Thank you and we will definitely seek you in the future for any and all of our mortgage needs!



We weren't sure the whole loan would get through underwriting but in the 9th inning Andrew Beckett stepped up to the plate and hit a home run with the bases loaded. Thanks Andrew

I would recommend Veterans United to any veteran. The process is simple and the online portal is easy to navigate.