I didn't see any questions or rating for Taylor Fruits, can someone send me questions to answer for her? She was fantastic and knowledgeable at her job, I believe she deserves to be acknowledged with the rest of this GREAT team! If nothing is sent out for her, I rate her as a 10 (OUTSTANDING).

If you want to experience professional service in helping you get the home you desire. I recommend Veterans United.






From my credit specialist Hunter, to my loan officer team Leah and Dena, I felt confident every step of the way.



Ready to see for yourself?
Experience first-hand why 168,897 homeowners give us a perfect score!
Check My Eligibility →
You know, I had some doubts about working with a VA loan. I am happy to report that this has been a great and seamless experience. The agents and lenders really do work hard to get you approved. There are times it may seem like a lot is being asked of you, but be patient it will all turn out in the end. Thank you for this experience VA!


Very easy process, the only real time you'll spend is property hunting where there's assistance also.
Just follow the to do list and you're good. Thank you.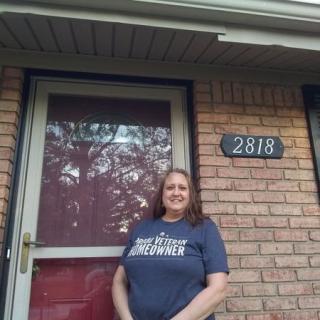 I had a wonderful experience with them in my first VA home loan. They secured me the lowest interest rate, and they were there to answer any questions throughout the entire process. They were with me during every step of the process, which for smooth sailing throughout. I would highly recommend Veterans United.

Between the email, text, VU app and follow up calls, I was informed throughout the entire loan process. My team that included Jamie, Benny and Connor was very positive and I would certainly recommend to anyone I knew pursuing a home loan.
I already put in a word to coworkers that if they knew anyone on the hunt that VU would offer a free appraisal in the process.So, it's been a pleasure!Thanks so much,Dave and Mary Joy Dopp






First off this is all you need to know Veterans United will make buying your home exciting ,enjoyable and wanting to use them again if needed.

Long but worth it



If you are lucky enough to get Nate as your loan specialist you'll be extremely happy.

Veterans united were professional, timely and thorough. The process is user friendly. I recommend them to all veterans.


This is the best way to go for veterans, they treated us with dignity, respect, and professionalism. They got the job done with class!