I can't say enough about Brandon Worthington and his team they are always there for you,
If they can't answer your questions they investigate and find the answers for you.
Thank you Brandon and team
Your Super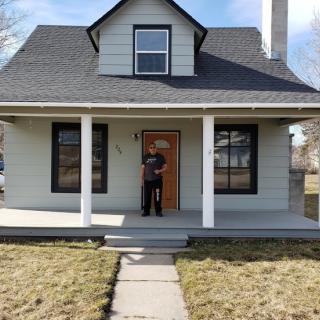 Thank you Josh for all of your advice and suggestions during the process. Veterans United should be proud to have a stand up guy working on their team. Thank you. The only suggestion........Veterans United should test the knowledge of the Realtor for VA criteria for move in ready houses. This alone would speed up the process and create less stress for the Veterans applying. Thank you



Please choose veterans United. I highly recommend them.



Working with Veterans United is by far the best decision I've ever made. They made the home buying process straight forward and easy. Zach was an incredible loan specialist and I highly recommend both him and Veterans United!

This is the third time I've gone through Veteran's United. They make things so easy! I don't think I'll ever use anyone else for home buying.



They are very dedicated to serve us. Great and awesome team.

This was my fourth home loan and worst experience yet. It should not have been that difficult. On a good note, the portal for loaded documentation was excellent.
Response from Veterans United
Andrew, thank you for taking the time to share your valuable feedback. We appreciate the opportunity to research your experience and learn more. One of our Client Advocate team members is available to you at any moment to discuss. It is our goal to promote accountability within our teams and consistently deliver an outstanding client experience.







Highly recommended



The refi was quick, it not only lowered our monthly payment, but our interest & we didn't have to make another mortgage pmpt. for a month. Thank you VU


I would highly recommend Veterans Home Loans. My realtor said that she was very impressed with them as well and intends on recommending them to all her eligible clients. Thank you for helping me get into a dream home!