VU was great to work with, they stuck with us for over a year of looking for a home and were pretty good about keeping in contact with us every step of the way. We finally have a home of our own and we have VU to thank.



From my position I can see where it can be intrusive to gather all the necessary information needed to complete the Loan process but to me the loan team I was assigned made it so smooth and almost effortless. So big thanks to Veterans United for helping my family get a home we truly love! ❤️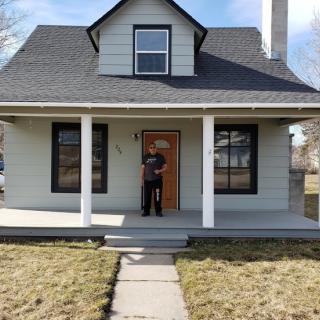 Thank you Josh for all of your advice and suggestions during the process. Veterans United should be proud to have a stand up guy working on their team. Thank you. The only suggestion........Veterans United should test the knowledge of the Realtor for VA criteria for move in ready houses. This alone would speed up the process and create less stress for the Veterans applying. Thank you





Thank you again for a wonderful home buying experience. I've already recommended you to two of my colleagues.



Offer made Aug 19, and we are moved into our new home October 7! Loving our new place!

Veteran's United helped me with every step along the path to finding and buying a home. Customer service was exceptional, everyone involved from beginning to end was very helpful and made the process easy. Highly recommend to veterans looking to purchase a home.







Ready to see for yourself?
Experience first-hand why 168,012 homeowners give us a perfect score!
Check My Eligibility →

I would say that the rates offered by Veterans Umited were the major reason we went with them. I found the proceasing was a bit cumbersome and felt disorganized at times with multiple request strings to navigate the underwriting phase which cost us money with a last minute well test request. It almost seems like they offer a very gracious prequalification and then shift the burden for meeting it to us instead of basing it on knowledge before hand. Overall the people we dealt with were good, but no one ever answers your calls. Its always leave a message amd they call you back. The process needs refined I think to make it less knee jerk feeling along the way. This is my most process intensive mortgage of three in the last 20 years.



The amount of paper work and data was overwhelming.





We could not have been more pleased with the service and thoughtfulness of Brandon Worthington and his team! They were outstanding in every way.Thank you,
Tim and Jess Shuler