Veterans United is Second to None in the home buying program for Veterans! They went above and beyond of what needs to be done to purchase a home! They led us step by step diring the process in a Professional and Encouraging way! I will Recommend Veterans United to anyone seeking to Purchase a House! FANTASTIC JOB!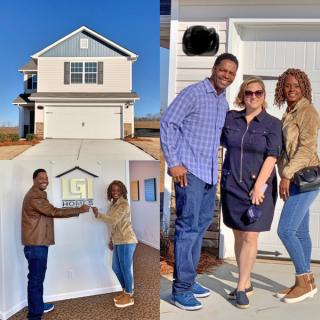 Mike Wilson, our loan officer along with his professional team, was always very responsive, patient with our questions (Lol, we had a lot), and understanding. One word to describe Mike Wilson would be outstanding! He did exactly what he promised. And that was to get my wife and me, into our brand new home as quickly and as smoothly as possible. We are blessed to say that our experience with Veterans United has been nothing but amazing. We could not have asked for a better group of individuals to help us with our home buying purchase. #ProudVeteranhomeowner

Excellent service. If I had one complaint it would be the redundancy of online paperwork, other than that, EXCELLENT.


Highly recommend to all veterans that are buying homes.



Ready to see for yourself?
Experience first-hand why 184,899 homeowners give us a perfect score!
Check My Eligibility →



Highly recommend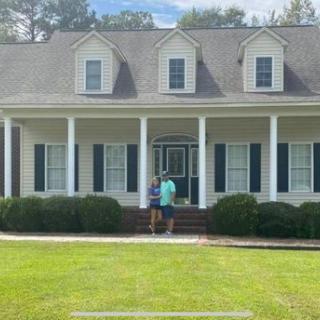 Great rates! My closing company said my rate was the lowest they had seen. Very friendly and courteous staff. Although I didn't really need it, the concierge service is great to offer as well to help with finding local utilities and services. My loan officer Dustin kept me informed and was always available and quick to return calls.
The "To Do" list is easy to use to upload documents.
Would highly recommend.

I recommend Jason 10/10 100% to anyone and everyone! Can't say enough amazing things about his work + professionalism!

Great people!



VETERANS UNITED! My husband and I have dealt with Veterans United 3 times over 6 years. When we first contacted them we had just gone through a bankruptcy. A Specialist in repairing our credit took us by the hand and lead us to good credit scores ! We were ecstatic to have our credit scores qualify for a wonderful home! We have refinanced 2 different times with Veterans United and worked with the same team each time. What a pleasure this financial institution is to work with, thank you Veterans United and Zach and his team!
Becky and James Sullivan
N.C.

Ready to see for yourself?
Experience first-hand why 184,899 homeowners give us a perfect score!
Check My Eligibility →
Great experience






Seamless online experience could not ask for more.

First time homebuyer, so I didn't know anything about the process. Dezmond and Thomas made everything easy to understand, kept constant contact, and I will recommend anyone looking for a house to reach out to them.

Please ensure that accounts receive email notifications when the "to do list" is updated.