Easy and efficient process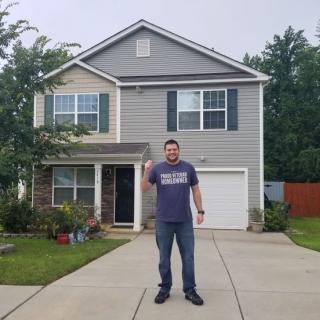 Veterans United from beginning to end made this whole process extremely stress free and easy specially when I was afraid it was going to be stressful. My loan specialists Derek Kriegshauser and Matt Brandt were with me for every step of the way, always reaching out and updating me on the progress of my application.


Veterans United is an excellent source for financing a new home. Mystle Schellhorn and her team helped us every step of the way during our loan process. Completing everything online was so easy.


If you get the chance to work along side of Matt and Kat they will make the process an outstanding experience


You're next!
Join the ranks of our 200,000+ Proud Veteran Homeowners nationwide.



I wish I had known about Veterans United the last time I bought a home; they simply can't be beat when it comes to a VA loan. They also made the entire home-buying experience smooth, understandable, and as stress free as possible from start to finish. I'll never go with anyone else again for a VA loan. Even in the midst of COVID-19, buying a home with Veterans United was a much smoother process than the last time I bought a home several years ago. They have folks on hand to help with every step of the process.

The home buying process is pretty painless and very professional with Veterans United.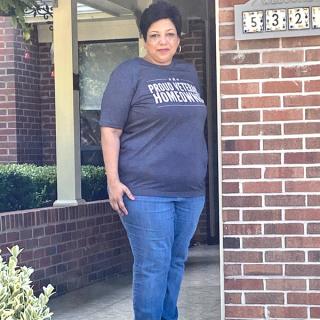 JB and the whole team were outstanding. This is my first time buying a home and he walked me through every step of the way. There were no questions that he didn't have an answer for. This was a very stress free home buying experience for me and I would most definitely recommend Jb and the team! Thank you so much!

I've used Veterans United multiple times, and always get professional service.


We had a fantastic experience with Veterans United. The site was extremely user friendly and we knew where we were at with every step. The turnaround time from start to finish was about 30 days, which worked out perfectly in the end. We are elated, and we will use Veterans United in the future.



You're next!
Join the ranks of our 200,000+ Proud Veteran Homeowners nationwide.
Everyone did what they were supposed to do. The realtor and the loan specialist worked together in a difficult transaction regarding the closing date. I have nothing but positive things to say about the people we had to work with us.

Veterans United is in my opinion the best VA lender.



Great rates! My closing company said my rate was the lowest they had seen. Very friendly and courteous staff. Although I didn't really need it, the concierge service is great to offer as well to help with finding local utilities and services. My loan officer Dustin kept me informed and was always available and quick to return calls.
The "To Do" list is easy to use to upload documents.
Would highly recommend.


This is a unique situation for my family. Mike helped us purchase our first home years ago. Fast forward years later Veterans United and Mike helped us purchase our dream home and for that I will be forever grateful. I would recommend Veterans United and Mikes services to anyone purchasing a home.


Communication is key to everything to be accomplished. With Veterans United Home Loans team being there to help me out when I was unsure or concerned about something that might get me held up or delayed was actually fast communication and top notch to make the home loan process go smooth and fast. A big THANK YOU from my family and I to be making our dream come true with a final settled down lifestyle in our first home!