I had a really good experience buying home with veterans united . Everything went simple and smooth. John is always there to assist us through each and every steps and erin is always a call away to help us get what we need to get everything ready to get it to dream home .And they got solutions to each and every problems and questions we got . Really great team to work with , Thank you so much john and erin , you guys are great !!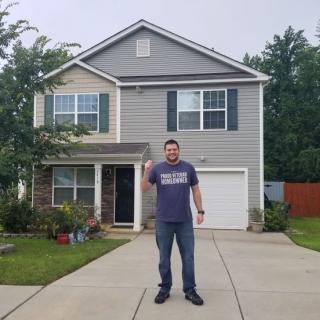 Veterans United from beginning to end made this whole process extremely stress free and easy specially when I was afraid it was going to be stressful. My loan specialists Derek Kriegshauser and Matt Brandt were with me for every step of the way, always reaching out and updating me on the progress of my application.

I honestly would not recommend them to anyone. This was our first time buying a home and it was brutal. I'm so glad we were able to purchase our home, but I definitely know we won't be using them in the future. I'm sure it's not the entire company but possibly the loan officer Matt and his team. The communication breakdown was awful. They kept asking for the same information as if they were not communicating amongst each other, which became very tiresome. I'm actually surprised because we were recommended to them by a friend.
Response from Veterans United
Santeresa, thank you for your open and honest feedback. Providing clear and effective communication is a top priority, and a member of our Client Advocate team is available to discuss your experience in greater detail. We are dedicated to making clear requests and assisting customers in providing documentation that is necessary for loan approval


I would not ever use Veterans United again after this experience. No one communicated properly with us and our closing was pushed back 2 times with little notice. It is incredibly hard to plan your life as a active military family with how Veteran United communicates.
Response from Veterans United
Hi James, thank you for sharing this feedback with our Client Advocate team. We appreciate your point of view and understand how it can be frustrating when unexpected delays occur. Our commitment to serving you is ongoing and we are glad that parts of the experience were positive. It is our goal to improve, so please do not hesitate to contact us if you wish to discuss things further.
Before purchasing our home, my wife and I had heard a lot of positive things about Veterans United.It turned out to be really true. Veterans United, will work hard doing everything possible to insure that you become a homeowner. But that means that you must also do you part.Chester





I was expecting a nightmare during the process but was pleasantly surprised the way our Veterans United team executed their professionalism and got the job done. I would highly recommend this organization and team throughout your home buying process. They are an awesome group of people and I could not have been more blessed.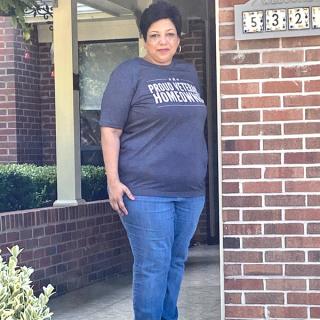 JB and the whole team were outstanding. This is my first time buying a home and he walked me through every step of the way. There were no questions that he didn't have an answer for. This was a very stress free home buying experience for me and I would most definitely recommend Jb and the team! Thank you so much!


I just want to say thanks again to Craig Brumfield, Rain Mitchell, and the entire Veterans United team for helping my wife and I secure our dream home!



The last time I bought a house (around 2001) everything was so confusing and stressful. Veterans United took care of everything, making the home buying process so easy. Everyone I dealt with was top notch. Highly recommend Veterans United!

Great teamwork closed in less than thirty days

Veterans United makes the home buying process extremely simple from getting pre approved to the closing day. Their online portal makes everything so easy and simple to submit all required documents and signing all necessary paperwork from their end. I would recommend them to any veteran looking to buy a home.



I would recommend you give Veteran's United a chance. We are very happy in our new home and have them to thank!

Very professional and efficient team. Pleasure to work with everyone....

The VU team is awesome!



Even during these trying time the step by step process took away any stress