Marie, Cooper and Daniel, the RE agent, did superb jobs.


If you're having any doubts don't. Working with veterans United, as a first time buyer, couldn't have been any smoother. The entire process was simple and well explained. Communication was great. I highly recommend it!



Blake was awesome! He was very knowledgeable and helpful through the whole process.


My experience with Veterans United and Kevin McMillen's team have been positive. I couldn't ask for a better team.



You're next!
Join the ranks of our 200,000+ Proud Veteran Homeowners nationwide.
If you are a first time homebuyer and you are in the market for buying a home, I highly recommend Veterans United. The entire home buying process can be daunting, Veterans United makes the process very easy to become a homeowner. Working with your loan officer to get the documents they require will go smoothly with there "to do list portal". I never thought I would own a home but thanks to Veterans United I'm a proud homeowner! They really made our dreams come true.





VU made what could be a bewildering process into a smooth, clear and pleasurable
experience.

I suggest you read all of the emails that Veterans United sends you and complete your to do list as soon as possible. Thus will speed up your home purchase process exponentially.




You're next!
Join the ranks of our 200,000+ Proud Veteran Homeowners nationwide.
I would highly recommend using VU home loans to everyone i know




We are closed on our home and we are glad this us all over. I will never use or recommend Veterans United to any of my fellow veterans again. Dishonest and unorganized company I have ever used.
Response from Veterans United
Anthony, we appreciate your honest feedback. We understand and share the stresses that come with the loan process with you. In our current climate and uncertainties of third parties involved, we try to alleviate as much stress for our veterans as possible. Learning from your experience may assist us in preventing such experiences moving forward with future veterans. We want to thank you again for your service and thank you for choosing Veterans United.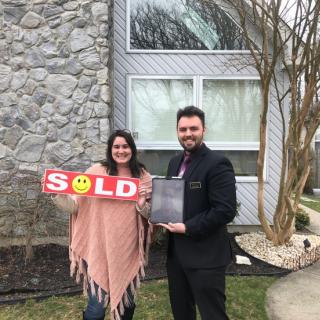 So I couldn't have asked for a better loan team then Terri Behrens and Jackie Cox. By far outstanding during the whole process. Terri was able to answer any and all questions I had while making the whole thing super painless and stress free. Even more so since I am in the Navy and stationed overseas at the time during the home buying process. She worked with me and hooked me up with the perfect realtor and got me in a home for my return stateside. If I could give a higher rating then 10 I would. Already recommend them to my friends, and will definitely use them in the future.

I really appreciate the veterans United for helping pay some of our closing costs and look forward to future work with them.

My experience with Veterans United Home Loans was tremendous. From the very first day until closing, I was kept up to date on my loan status. Unlike any other company.. Veterans United cares about their clients ..and treat's you like a good friend.. My many thanks to Heidi and Bryan for their help. I can now say proudly.. I own my own home..!


Thank you