They made it very easy for us. They work with your realtor and take care of it all for you.

It was a pleasure working with Veteran's United. Their customer service is by far the best I've ever dealt with. The team I worked with answered any questions I had and the whole process flowed smoothly. I highly recommend Veteran's United.

If you are a vet, you can't go wrong w Veterans United! Great service! Great prices!


I was always given more then enough information as I got to another milestone. The videos helped me understand so much on the processes and I was always just a text, email or phone call alway from extra info. I felt comfortable and never rushed to make a decision. When I finally found my home it was a very simple process to get to signing.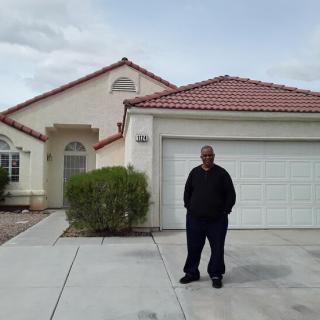 I would like to leave a 10 star outstanding review for my transaction coordinator
Mr. Jon Ouk , If Mr. Steifferman was the conductor , I would say Mr. Ouk was the engine.
Mr.Ouk made sure that we stayed on track, the same page , again if you felt overwhelmed or not quite sure about something Mr. Ouk would let you know to reach out because we all had a common goal as a team. I really appreciated Mr. Ouk guidance as well during this process. There is a reason this company is called Veterans United , they have a Vets back. Thank you again Veterans United

Should have done more research before choosing o Veterans United....they didn't seem to have my best interest in mind....only money.
Response from Veterans United
Worthum, we appreciate your feedback. Our Client Advocate team is available to connect with you to learn more about your experience should you wish to share more information. Our main goal is to serve our veterans using the VA home loan. We strive to assist our veterans in this fashion and have all of our client's best interests at heart. We thank you for your service and thank you for choosing Veterans United.
Thank you for your time and assistance.


I tried refinancing with Mr. Copper to lower my interest rate. They promised and committed that my loan would be approved twice on different times, Both loan applications were not approved. They are not trustworthy.United Veterans excelled on every category. My loan closed a few days early as promised. I would rate them higher than 10.
Thank you Veterans United for all the help.

I can't believe how easy it was to get into our dream home. Veterans United Home Loans worked hard and actually beat every estimated time frame in order to close almost a week sooner than we even expected. 90 percent of the process was handled on my smart phone. (Its so much different now than when I purchased my first home in 1985.) Anyways, I can't thank these guys enough.





Keep up the great work! I'll be sure to recommend Veterans United to my Veteran friends and colleagues!


Great service from a great team, couldn't have been any more happy.


I appreciated the educational videos and To do list. All of my communications with the staff were pleasant and easily understood. They always kept me informed when I needed to sign or update any paperwork. I am extremely grateful for Veterans United and will shout your praises to anyone I meet. Thank you

Virtually purchasing our home, from Japan in the middle of a PCS, I cannot begin to brag on how much our realtor, Ana Tann, is the best realtor out there. She is very attentive, caring and helpful. Ana made our experience as first time homebuyers everything my family and I could imagine it to be. There were no hiccups and if we were to do this over again, we would want no one other than Ana Tann.
Jamie, as our Loan Officer, was AMAZING from start to finish. The communication and all the information provided was great!! I will recommend him and Veterans United every time. This was a great experience.Thank you, Jamie Hughes and Ana Tann!!
-The Kelley Family

You're next!
Join the ranks of our 200,000+ Proud Veteran Homeowners nationwide.



It was quick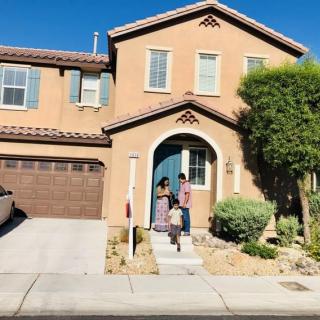 Stephanie Pantaleo and Rachel Bruce were very prompt and patient with me from the beginning through the end of the loan approval and closing escrow process. They made everything easy to understand and uploading the documents to the VU website with your account was unbelievably fast and easy as well secure! I would recommend VU to all homebuyers!


Great experience! Every time I talk with friends about their experience with other lenders, I feel even more grateful about my experience here.


We have used Veterans United for 2 home loans now and I know who I'm going to use for my 3rd. They are great and make the home buying or refinancing process smooth and efficient. Thank you!

They have competitive rates and are easy to work with. They also care from start to finish while some other mortgage companies don't.