I am so glad I picked Veterans United for my home loan. My loan officer and her team were absolutely fantastic to work with. As a first time home buyer I didnt know a lot or understand much and they were always friendly and willing to answer any and all my questions and go over things with me until I felt I understood. I expected the home buying process to be incredibly stressful but the two women that worked with me really made the process feel like it went smoothly and it didnt stress me out. Finding a house, dealing with Sellers and having to walk away from a house now that was all stressful. I ended up not using the VA side and went conventional which I didnt even know Veterans United did but I was so glad to find out I could still use them as my lender. I have already recommended them to my veteran friends. I really appreciated their patience helping me navigate through the process and during the Covid pandemic nonetheless! They worked from home but still answered my emails and text messages. Promise Jackson and Allison McGough thank you.





Don't waste your time shopping around , Veterans United help you every step of the way . Their service is 5 star .



Vetrans united will guide vets through the entire va loan process


You're next!
Join the ranks of our 200,000+ Proud Veteran Homeowners nationwide.



Thank You so much. You guys were great through the whole process.

I recommend Veterans United to anyone looking for a home and are first time home seekers. They will Walk you thru the whole process from start to finish and will explain and answer questions along the way. They are very professional and knowledgeable.




You truly feel like everyone has your best interest in mind. Ecstatic with the service and support!

The loan process was long and grueling because of the state I live in. However, Chris and Kathy were amazing. They were very patient and Pleasant. Not to forget the real estate agent that was assigned to me Phil Brady was spot on. I would definitely recommend this team to my friends and family. Thank you for everything.

You're next!
Join the ranks of our 200,000+ Proud Veteran Homeowners nationwide.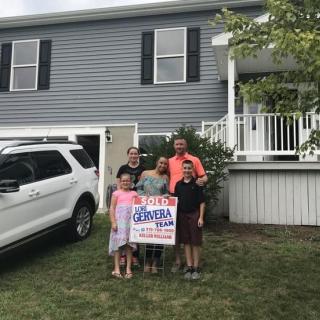 It was an outstanding experience working with Mike and his incredible team. They went out of their way even after work hours to ensure we were taken care of in every aspect of purchasing our home! They worked tirelessly to ensure everyone working on our purchase was making timely progress to ensure we got into our home!

Overall this system For buying a home is broke and needs to be revamped to assist the Veterans that you so proudly claim to support in your commercials and advertisements. Feel free to call me about any of the topics I brought up today. I could go on and on but the bottom line is this is just another Army process that don't hold anyone accountable for their actions. Until we change this the VA Loan process will continue to hurt the Veterans it's supposed to support. LTC Lee Castana 913-702-2574.
Response from Veterans United
Lee, we want to thank you for sharing more about your home buying experience. A member of our Client Advocate team has attempted to reach you to offer continued support. We wish to use your feedback to learn how we may improve should a similar situation develop for a future customer. If you wish to share more information regarding this or any other matter, then please do not hesitate to connect with us.
Even during this time of confusion and chaos Lucas Hassemer and his team did a fantastic job getting our new home closed. Any time we had a question or concern it was answered. This is our fourth home and I think this may have been the easiest and smoothest process yet. I want to thank Lucas and Melissa for everything again!

I highly recommend Veterans United if you want to purchase a house. Don't panic! The process is easier than you would expect. My home loan specialist was extremely knowledgeable and so easy to contact when we had any questions. Thanks to their incredible diligence even during covid-19, my family and I are finally living in a house!