They are the best to work with.
After filling bankruptcy, I had a two year wait time to rebuild my credit.
When I got my credit score up and two years where up, I looked at several places but didn't like the location and prices of the houses in the area.
I am thankful my landlord sold me the house I was renting off of him.
I worked with Mason Maddock and his team and in about 45 days or less, was able to close the loan on my house.
Want to thank Veterans United, and Mason Maddock's, team for making my dream come thru.




Bill and his team always take care of my family.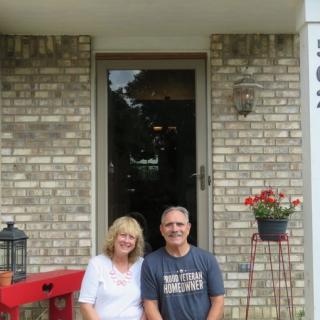 Absolutely would recommend Veterans United to any vet who is trying to decide what lender to use. I would like to take this time to thank Veterans United especially Travis Ward and Desi his assistant for all their assistance in helping me and my wife Beth acquire our new home in Delaware, Ohio. They were with us every step of the way in this process. We were kept updated constantly. Any and every question we had was answered quickly and accurately. I would encourage any veteran that is in the process of buying a home to give very serious consideration to Veterans United. You will not be sorry.






Ready to see for yourself?
Experience first-hand why 168,897 homeowners give us a perfect score!
Check My Eligibility →
Don't hesitate to call these folks for all of your mortgage needs! They do a great job and get you through the process with as little inconvenience as is possible with a mortgage loan. They'll work with you to get you the best deal there is!

VA make this easy to follow the whole way throw. once you uploaded your information they do they rest. I really enjoyed working with this amazing team. Thank you the Kile's


Veterans United Home Loans did a phenomenal job and worked with us every step of the home buying process. Jamie and Connor were great and answered all of our questions. I would recommend Veterans United home loans to anyone looking for a business that cares and wants to ease the stressful home buying process. We highly recommend!!!!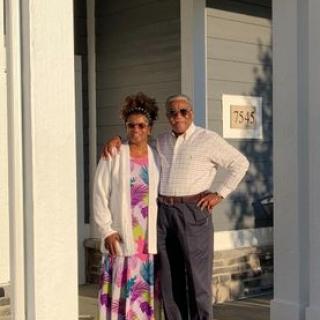 Veterans United cares about veterans and servicing their needs. I would recommend them to my family and friends. Very short and timely process. My wife and I are very pleased with Veterans United. During the process, the whole team did a great job keeping us informed every step of the way. From start to finish, we experienced professionalism and very smooth closing. Thanks, Veterans United for a job well done.


Keep up the good work guys. Passing on this positive experience to others will be easy and enjoyable. Thanks again for everything.


I would recommend any military family looking to use their VA Home Loan, to go with United Veterans. They know their stuff and don't take no for an answer. They work hard to get you in a home of your choice and one you can afford.


Ready to see for yourself?
Experience first-hand why 168,897 homeowners give us a perfect score!
Check My Eligibility →




Rett and his team were outstanding throughout this process. I've purchased three homes previously through Navy Federal and USAA but Veterans United blew them away with their customer service and timely responses. I couldn't be more pleased and highly recommend every Veteran who is considering purchasing a home to reach out to Veterans United.


Everyone we had interaction with at Veterans United was super! A great experience for us! We encountered no surprises, quick responses to questions and we're always treated with courtesy and respect. I lived the respect shown to my husband as a Veteran. Thank you! God Bless America.

Very knowledgeable and forthcoming getting me into my new home

Alyssa was just as amazing as Rob.

I really want to thank Holly W. She really went out of her way to work with me and keep me informed throughout the entire process. She was personal and professional and I really enjoyed working with her.