Great reason to get a low rate. Keeps you up to date most of the time, still had to call several times to find out what was going on.


I love my new home and I think you will to

This, by far, has been the easiest process I've ever gone through in my life. From the loan officer down to the real estate agent, there was nothing less than exceptional professionalism! A great experience!!

Veterans already know, Veterans United is the way to go. Their record of performance FOR veterans precedes them. My wife and I purchased our dream home being guided by the best. We definitely felt we had a team of professionals guiding us throughout the entire process. Four different representatives covering down for us.. who does that? We had zero issues. Thank you team!

Easy to fill/ apply. Great service. Our loan specialist kept us informed and made it easy to buy a home from all the way across the U.S.
As a first time buyer, I was honestly nervous about how hard it would be to buy a house. I applied on the Veterans United website and within 48 hours had been approved. Not only did we get approved fast but we also got a great interest rate. Our loan specialist contacted us right away and kept us informed through the whole process. Truly grateful to have been blessed with such a great agent and great company.


Ready to see for yourself?
Experience first-hand why 168,006 homeowners give us a perfect score!
Check My Eligibility →
If you're a Vet you owe it to yourself and family to trust United Veterans to take good care of you in your home mortgage process!! Everyone I came in contact with was Awesome! They will be there for you and make what can be a very overwhelming process seamless! I would recommend them 100%.



Veterans United is amazing and will recommend to every veteran I know!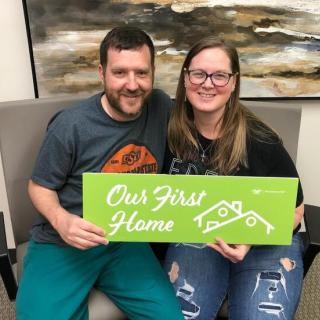 They made the entire home buying process much easier for us newbies. Mr. Ben Choi and his entire team were available around the clock to answer any questions that we had. If I had to do it all over again I would still go with Veterans United Home Loans but I would personally request Ben and his staff. We couldn't be happier


Excellent buying experience with excellent people



Was a good experience from start to finish. Was made aware quickly of progress of the loan all the way through.

Ready to see for yourself?
Experience first-hand why 168,006 homeowners give us a perfect score!
Check My Eligibility →



Andy is wonderful, answered every question, extremely helpful, always cheerfull...
Was a pleasure to work with him





This was my first time buying a home, I'm a 26 year old who got home from a pretty rough deployment 2 weeks before I started this process. I came home to a newborn baby, a 2 year old boy, and a wife who was ready to get into her own home. I googled top mortgage companies for VA Loans, saw the overwhelming amount of positive reviews for Veteran's United, filled out their online questionnaire and never looked back. They contacted me within minutes of submitting it, then the next 4 weeks of my life were like a fairy tale. I will say that the home buying experience was incredibly positive and my wife and entire family have many fond memories of it. This organization took care of me from A-Z. They gave me the best Loan Officer, set me up with the best Realtor team I have ever seen, and literally all I had to do was submit the paperwork they asked for when they asked for it, and pick a home. I felt like the whole organization was on my team, was rooting for me, and had my back. You could tell they are a finely oiled machine, it was a very good transition from deploying to working with a team like that. 10/10 would recommend this company, my loan officer, my realtor, and their teams to any veteran out there. They will take care of your family. Using this company is what allowed me to be typing this review in my own home on my own wifi. The kids are out back playing, my wife is cooking breakfast, my neighbors are friendly, the dog is happy... life is great.