After initiating the loan process and choosing Veterans United for our loan needs we were pleased by there exceptional can do attitude! They were able to keep us up to date on the progress of the loan and what was needed. I was able to give all my documents electronically which saved a huge amount of effort and time!!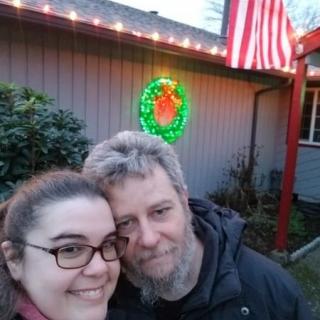 My wife and I went into buying our home with little knowledge about it. All we knew is what we were told from others and the research we've done ourselves, but when we started to work with Veterans United, the process became so simple and so easy. We had minimal glitches, and at every step of the way, they were right there with us making sure we had everything that we needed. I would have to say people would be foolish as veterans to go with any other company


Veterans made our home buying paperwork and communication smooth. This is a company that I will consistently When purchasing a home. We really enjoyed working with their staff.


I just want to say thanks for making my first home buying experience a good one, for working with veterans such as myself and for making this a reality.


You're next!
Join the ranks of our 150,000+ Proud Veteran Homeowners nationwide.





Sometimes for veterans there's a certain hopelessness, We are not able to receive the benefits that we deserve when we've layed our lives on the line for freedoms the whole country is privileged to. As a superpower, Only a small percentage of very special People volunteer to keep The Watch 24/7, 365 days a year, we are called the armed forces. Veterans United Recognizes our sacrifices, And they work with you, As well as work for you, To make home ownership tangible. They are dream workers, And if you are a veteran And renting, Obligate yourself to calling them or reaching out to them So that you can attain the dream.I can absolutely vouch for their Passion to help veterans, Active service members and retirees. I closed escrow on my home in Portland Oregon on August 06, 2019, From renter to owner in 32 days!!!




A terrific supporting team helped me close in 28 days. The tutorials they provided along the way helped me understand the processes involved and prompted me to take appropriate actions while reducing my stress.A pleasant experience was had and a successful purchase accomplished.


You're next!
Join the ranks of our 150,000+ Proud Veteran Homeowners nationwide.


I've been working on buying a home , and veterans United home loan approval to buy was a Great Experience. Thanks veterans home loan team . John streit

We had an exceptionally fast process and closing. I believe once we located a property, it was 21 days to keys in hand. Many factors lined up which may not be typical. I believe the key is to submit requested information asap. I found Veterans United library of help videos a major source of deciphering the process and what to expect. Very well done.


Thank you

Veterans United is an outstanding company!