I would have liked to see all required items at one time rather than piecemealing them over many days. I understand not all loans are the same, but seeing all requires items at once allows for you to complete items quickly & easily w/o having to go back for additional research. Gives you time to request items that may take longer to acquire so closing date does not shift. or Allows you to indicate that closing might have to be shifted.



Veterans United was an absolute dream to work with! Top-notch service all the way!






George did an amazing job we had some unusual things he had to deal with that made this loan much more difficult than normal. I would and will recommend him to anyone doing a VA loan.

You're next!
Join the ranks of our 200,000+ Proud Veteran Homeowners nationwide.
I would like to thank Billy and his team at Veterans united they were extremely helpful throughout the home buying experience and made it so smooth and easy for us. Great job and again thank you.

Presley was awesome! Attentive and quick to respond. Best experience ever buying a house.



We are return clients because of the great rates and some of the best, if not the best customer service available. Especially our loan officer who we requested by name for the second time. Everyone we worked with was courteous, professional and competent. Highly recommended, especially if you are a Veteran!

Veterans United makes going VA as simplified as A VA Loan can be. There is more paperwork when going VA. But if you have all that paperwork handy and submit it on the app under your account, it goes smooth. They check to make sure you are getting the best deal and make sure you know other options. They answers any questions you may have about your loan.

They were very helpful but if we were more computer savvy it would have went smoother. Thankful for my daughter that helped us through getting things uploaded to the computer.

I will most definitely work with Veterans United again should I decide to sell my home. They are honest, hardworking and ensure you get top notch stress free quality service from beginning to the end.



You're next!
Join the ranks of our 200,000+ Proud Veteran Homeowners nationwide.
From the first moment, the house-buying process was simple and easy to understand. The website with videos explaining the steps is very helpful. Not every company understands VA Loans but Veterans United does.




Kelly and her team were GREAT. I started in the Lighthouse program and was treated with respect and dignity the entire time. After Lighthouse, The two people I verbally spoke with were Jared who was a wealth of real world information and just a cool down to earth person to talk too. The Rockstar was Jaclyn Flanagan, She kept everything moving forward. She was always upbeat and positive whenever I spoke with her. communication from everyone on Kelly's team was top notch via email also. Anytime I had a question it was answered regardless of it was on a weekend. I highly recommend Veterans United (specifically Kelly's team) to every vet looking for a home.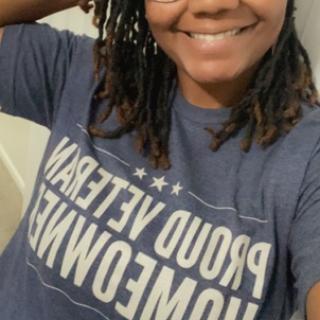 To be honest I was nervous and scared about buying my first home. But speaking with Veterans United Home Loan made me feel more comfortable. They assured me that they had the best intentions for me. I had a great experience with them and I'll definitely recommend them to my other brothers and sisters in the arms service.




Veterans United Homes Loans is a great place to start looking for a home.They made me feel like I'm the only they're working with. I love the online applications.


They make dreams happen! Dont have "no" or "can't" in your heart.

LOVED our loan specialist Carrie Freeman! ALWAYS so attentive and responsive!