Asli made my first buying experience a breeze! She constantly kept me engaged on what was going on throughout the process. She worked meticulously to help me secure my loan in the quickest way and helped me close in a very quick and timely manner! I am very pleased with her service and dependability, I will be sending many friends and veterans her way. Thank you Asli my family appreciates you!

Quick closing, very personable staff!!!



I would go with a local mortgage company. You will be able to come and go to receive info , and get things moving faster.






You're next!
Join the ranks of our 200,000+ Proud Veteran Homeowners nationwide.

Great overall experience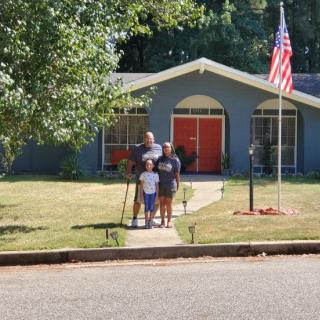 Thank you Veterans United, for the easy process of obtaining a home loan, and also thank you to our Loan Agent, John Sullivan, and his team. I wasn't sure if the picture that my wife uploaded went through so we are posting another one. Thanks again Veterans United, I dont think we could have gotten much paperwork completed even during covid, without you. Marcus and Linda Wofford.

Wonderful service and fast to respond.

I love that Everything is digital & in one place. Everything is organized through the whole process! Would definitely use veterans United again and recommend them



Everyone on the team was great to work with, I had no issues and they were there with me every step of the way. I really appreciate all their hard work!

You're next!
Join the ranks of our 200,000+ Proud Veteran Homeowners nationwide.

My experience with VU was exceptional and easy.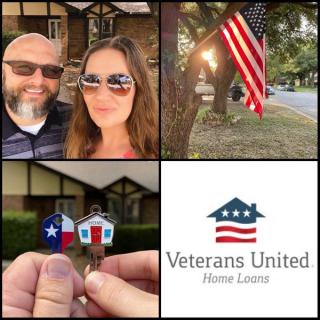 Veterans United made a process that I have always been apprehensive of an easy, painless, and ultimately rewarding experience.My Loan Specialist, Rob Hegstrom, was an absolute rockstar from start to finish. As a first time homebuyer I had plenty of questions. Rob took the time to explain the entire process to me and continued to keep me informed of any progress throughout the loan lifecycle.Veterans United also provided me with a realtor referral, Jason Todd. Jason Todd and his team were fantastic. I enjoyed working with them so much, I am referring my parents over to him to find their new home.In addition to all of the above, Veterans United provided a loan concierge of sorts that would frequently check in on me to make sure everything was moving along smoothly. They even provided me with links to all my utilities and services at the new house that I could choose from.Awesome experience.

Every single person I talked to from loan to insurance ect.. associated with Veteran's United were very nice and professional

Working with Veterans United has been an excellent experience. Lots of communication throughout the entire process. Never once did I feel like a number or just another client. It was very refreshing. I will definitely be using Veterans United when it is time to refinance or acquire a new mortgage.