Veterans United made our refinance a great experience. Kaylee and her team made us feel comfortable and informed through every step of the process. My wife and I are truly grateful.



This is our 4th home that we have purchased. I have never had a loan officer or loan team that has put this much work into making sure that the loan was processed.

Everyone worked very hard and long hours to make sure all the details were taken care of. Craig, Bryan and Melissa were phenomenal.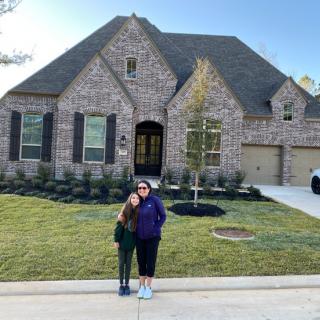 Both DJ Leverton and Kurt Lofton were absolutely great to work with. I was buying a home in Texas while i was working/living in Alaska. Both of these individuals went above and beyond to make this process move along as smooth as possible. Both DJ and Kurt were available via email and phone calls as needed, especially with the many questions I had.They always were calm and understanding helping ease my anxiety of the home purchase process. In the end once we closed, I was truly grateful that they actually cared and it was not just their job.Without question, I will use Veterans United on my next home purchase--some years down the road--Jerry McGee (Army Veteran)


I have never been so impressed by the way everyone handled every aspect of our loan

Phil and the entire team are very professional and took the stress out of my buying experience.

Veterans United made it a breeze to buy a new home. The team assigned to me walked me through every step and updated me immediately when there was a new task to complete. I prefer texting and email over calls, and they were more than happy to accommodate my communication preference. They use a online "To-Do" list that simply could not be any easier or straightforward. A large portion of documentation is done via online signings, limiting your exposure to people during the Covid pandemic, and allowing the option to access documents on your own schedule. Jon Abernathy, my Loan Officer, made sure that I got into my home perfectly within my needed timetables and was quick to answer my vast amount of questions. These people will hook you up with anything and everything needed to complete your mortgage and move. From connecting you to real estate agents with experience using VA loans, to moving companies, reminding you to switch utilities, and anything you could think of needing. I was even sent a good amount of sturdy moving boxes, color coated packing tape, and paper for wrapping my valuables. A nice and needed surprise. I was even sent a head massager, haha, cute touch! I definitely recommend using Veterans United, and Jon Abernathy, for the immensely complicated task of home buying. Let them make it easy on you.


Ready to see for yourself?
Experience first-hand why 184,899 homeowners give us a perfect score!
Check My Eligibility →

Miguel never quitted on me , we got the closing done thanks to him. I really appreciate his professionalism.

Top notch service all around. Will utilize again and highly recommend to anyone looking to purchase a home





The team at Veterans United were so knowledgeable about the processes involved in home buying, guiding us through every step of the way. Even while in the midst of the pandemic and a natural disaster in our area the team still kept managed to meet our expected closing date on time. We were ecstatic.Thanks Veterans United
Richard and Michelle R


I would recommend veterans United to any veteran looking for a home.

Ready to see for yourself?
Experience first-hand why 184,899 homeowners give us a perfect score!
Check My Eligibility →



Whether you've secured a home before or you're a new buyer and are about to embark on your future home buying adventure, the people at VU are not just another group looking to put a notch on their belt to meet a quota. They are superb human beings that really invest their time and effort in making YOUR home buying experience the best it can be. Veterans United is hands down the best company for Veteran home loans. Family for life.

I'm just very happy that I finally used my VA benefits, because it was a good experience with a lot of benefits.




If you are buying a home and are a veteran, you owe it to yourself to use
Veterans United. Period.