Nice job...thank you!


You're next!
Join the ranks of our 200,000+ Proud Veteran Homeowners nationwide.

Veterans United is full of team members that are there to help make the home buying process as easy and exciting as possible. From my own experience as a first time home buyer, the team explained everything every step of the way and made sure to let me know I could come to them with any questions along the way. The team covers the entire process from applying for the loan and getting a realtor from the very beginning to finding my home and having everything for closing done correctly and timely. It was very assuring having this team with me while purchasing my home.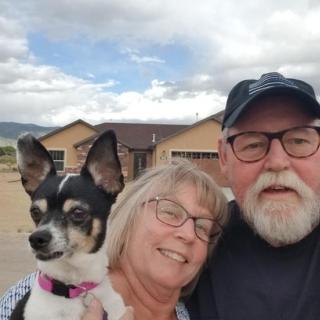 As a 68 year old Vet having never using my VA loan benefits before, I was a bit skeptical on what to expect...sure glad Bobby Moss answered the phone when I called in. He made the whole experience worry free & walked us through everything. Bobby & his assistant, Jennica, are true professionals & have the perfect personality & temperament to be working with our Veterans...CONGRATS to team Moss/Gomez!!!



Veterans United has been like a trip to a resort.
They pamper your every need. Even the ones you never knew you needed.
They're not just a company that gives you a loan, then leaves you to it.
They follow up the entire way.
When interest rates dropped, I didn't even have to ask.
They called me, and did all the work to refinance, and save me lots of money.



You're next!
Join the ranks of our 200,000+ Proud Veteran Homeowners nationwide.

Of all the mortgage companies I've researched, Veterans United is by the the best! While deployed, they provided exceptional assistance, were extremely thorough, and are true subject matter experts. I'll definitely be using Veterans United, specifically Dava Turk as my loan specialist for my next new home!



Great experience! Fast and efficient.

There is no Loan Specialist better than Kyle Gardner


I will be going through veterans united next time I am looking to purchase another house.