Buying a home is a high stress exercise, Veterinarians United made the whole process much less stressful and easier.




I just cant say enough about Abbey. she, I believe was the key element in keeping me posted on every little thing. a huge factor in trusting the process. I could feel what she was telling me was always in my best interest.
she was simply the best.


I had a set closing date for 2 months and I had to push it because you guys couldn't do your work on time or let us know in a timely manner that we needed something.
Response from Veterans United
Hello Dustin, we appreciate your feedback. Our Client Advocate team is available to connect with you to learn more about your experience should you wish to share more information. We thank you for choosing Veterans United and thank you for your service.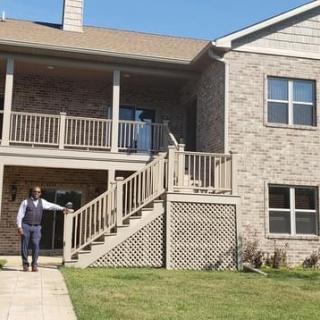 Tiffany Harding our real estate agent was outstanding thanks for making this a smooth process. Still can't believe we are homeowners what a great feeling. Amy Shufelberger and Matt LaTorre from VU made our house buying stress free by letting us know in real time what was needed and explaining the process whenever we had questions. Very knowledgeable group of people that we worked with everyone worked seamlessly together. I am very proud to have served my country and equally proud to have worked with such a great group of people from Veterans United. Thank you all for making my family's American dream come true.

I would highly recommend Veterans United to not only veterans but anyone looking to buy a home.










They did a fantastic job of helping out every step of the way and making sure I had everything I needed