I never had any contact with anyone on my team other than Adam, so I can't evaluate other members, but Adam Underwood was awesome to have on my side!! Thank you so much for Veterans United and especially Adam Underwood!!! Great job!!!




Veterans United overall made our home buying very easy and pleasant. They were really on a top notch customer service level. Not once did they let me down. Every step of the way they helped me to understand everything I needed to know.



You're next!
Join the ranks of our 200,000+ Proud Veteran Homeowners nationwide.





Brayden, our loan coordinator, was outstanding. He was always available and externally quick to get us the answers we needed. He walked us through everything and was patient when explaining something we didn't understand. He made the process go so much more smoothly and is one of the main reasons we'd go back to Veterans United for future home loans.


I have a very busy schedule and Chase worked with my schedule. He was super helpful and friendly. I am so happy I went with veterans United. They made this process smooth and easy.



You're next!
Join the ranks of our 200,000+ Proud Veteran Homeowners nationwide.
The VU team that I worked with (Including Jimmy, Matt and Ashley) was especially supportive throughout the entire process. Each team member was pleasant and a pleasure to work with. My sincerest thanks to each.

The experience with Veterans United was great. They walk you through the process especially my team. My Team was amazing answering questions The realtor they assign to me was super helpful and really a genuine person. It was like a one stop shop. They help with the paperwork, link you up with an approved realtor, provide you with what is need for house (ex:insurance, services provides), and they are basically with you every step.

Veterans united made a normally difficult process very easy and smooth. They dealt with most of the headaches, so I didn't need to. The realtor they recommended ws an excellent choice as well.

I appreciate all the help, thank you.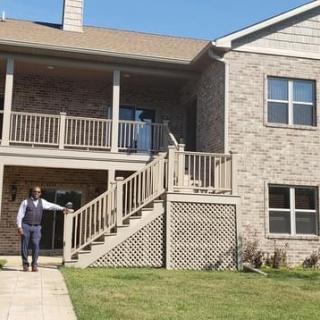 Tiffany Harding our real estate agent was outstanding thanks for making this a smooth process. Still can't believe we are homeowners what a great feeling. Amy Shufelberger and Matt LaTorre from VU made our house buying stress free by letting us know in real time what was needed and explaining the process whenever we had questions. Very knowledgeable group of people that we worked with everyone worked seamlessly together. I am very proud to have served my country and equally proud to have worked with such a great group of people from Veterans United. Thank you all for making my family's American dream come true.

if I had to do it all over again i would use this team all over again , 5 stars all the way


After firing another lender a week before closing we got with Jason. Him and his team rushed to get us closed in 9 days. He pushed for the previous lender to send the appraisal and went to the VA for us when they wouldn't send it. He was very responsive and helped us to bring very little money to closing.

I don't know about other veteran loan companies, but after this experience, I can't imagine using any other .