Veterans United is beyond a normal Realestate in taking care of us Veterans home needs.
Whenever we called they always were very helpful in so many ways it"s amazing!


Very professional friendly made me feel very comfortable!!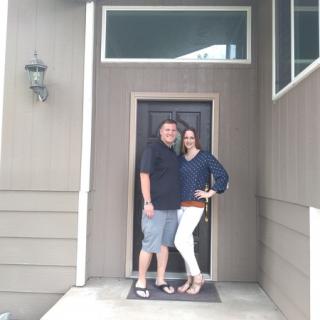 Veterans United could not make it any easier to buy a home or refinance. We have done both in the past year and have really appreciated their help and enjoyed working with them. Keep in mind you have to be willing to do the work! Get your ducks in a row and be realistic about your home buying expectations. Respond to emails and upload requested documents in a timely fashion and things will go smoothly. You can't go wrong with Veterans United!!


Great company! We love all the Website to review and sign documents!




You're next!
Join the ranks of our 200,000+ Proud Veteran Homeowners nationwide.
My experience with VU started when I walked in with a random question. I don't remember what lady answered the question, but that question established in my mind, that this was a friendly and knowledgable organization to work with. Several years passed before seeking financing assistance from Glenn about a home loan. "Veterans" of Veterans United gave me a sense of assurance, from that very first random question. It's a great place for veterans to do business with confidence, and an equally professional staff to brig your questions or problems to. VU does it all!


This was my second time using Veterans United and was once again very pleased with the staff and process to refinance my home. My loan specialist was always available to answer my questions and concerns and I felt they had my back every step of the way. I will not hesitate to use them again for my next home loan needs as they made me fell like part of their family.

Vetrans United is the #1 rated VA Loan company for good reasons!! We're so happy that we worked with them to finance our home. They made the entire process easy, were extremely helpful and understand the challenges faced by Active Duty military members. Thank you again for an awesome experience.







You're next!
Join the ranks of our 200,000+ Proud Veteran Homeowners nationwide.
I have hard deadlines to meet. Needed things done in a very short window. Specifically because of Katy Reeder and your company, my pretty outrageous deadlines were met onetime. Not once did I not understand or not know what was going on because Katy was so meticulous. Saying she is a 10 out of 10 does not do the work and service justification she provided both times I have used your Veterinarian Home Loans and her. I requested her specifically after last time when i purchased my home and Katy and her team truly were amazing. I will be working with you guys again because of her. Thank you!





You want a home, and you are a Veteran, then Veterans United is who you need! Seriously, we would have never been able to get into our home, if it had not been for them! Veterans United will work diligently, to get you into what you want! I cannot thank them, and my team enough!

Veterans United is the best VA loan company I have ever seen. Great Reputation easy application. Great people to deal with. This my second loan from VA Veterans United and would not go anywhere else for my loan. Ron C Ajax


As usual, the experience with Veterans United and all of the people involved in my refinance was smooth, professional and went off without a hitch. Each and every one of the people I dealt with took the time to answer all of my questions and made the experience easy. Thanks to everyone involved.