Customer Profiles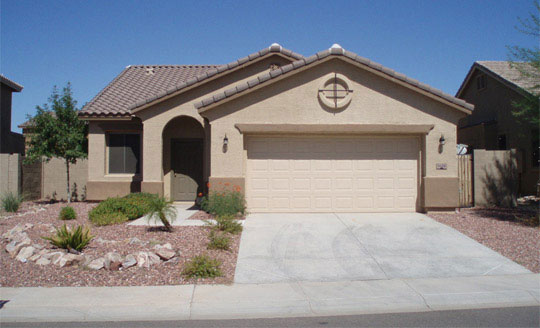 Vietnam Veteran and cancer awareness advocate Bill Ward finds a perfect partner in Veterans United to secure his home loan.
Bill Ward: Vietnam Veteran Finds a Perfect Partner in Veterans United Home Loans
Mesa, Arizona — Bill Ward has spent his life fighting for others.
The Arizona native, who grew up on the White Mountain Apache Reservation, served with the 1st Signal Battalion during the 1968 Tet Offensive. He endured some of the bloodiest fighting of the Vietnam War before finishing his tour stateside in 1970.
Upon his discharge, Bill returned to the Pacific Northwest, where he had moved shortly before being drafted. He took a job with the Bonneville Power Administration near Portland, Oregon, and spent the next three decades in the power industry.
Bill used the state's unique home-purchasing program for veterans to buy his first place in the late 1970s. He soon became a fixture in the community, serving on the county planning commission, the local city council and other civic organizations.
Bill also championed veterans issues and was elected as chairman of Oregon's Department of Veterans Affairs Advisory Committee. He played a key role in bringing to his community the first veterans' home in the state.
After nearly 30 years, Bill retired from the BPA in 2001 and started his own power consulting business. He loved the freedom despite the long hours. But his second career came to a frightening halt in 2004 after he was diagnosed with prostate cancer.
Treatment proved successful, but Bill decided his working days were behind him.
He devoted himself to a new cause: Promoting cancer awareness and early detection and treatment, especially among American Indians.
He became involved with the Native Peoples' Circle of Hope, a national coalition of American Indian cancer support groups. Representatives from the prestigious Mayo Clinic saw one of his cancer presentations and asked him to serve as an advocate on their prostate cancer board.
Heading Home
While he loved his time in Oregon, the Southwest always exerted a distant pull. By 2010, Bill was ready to return home to live near family and long-time friends. He went online to learn more about VA loan eligibility and found the website for Veterans United Home Loans.
The VA Loan Guaranty program allows qualified service members to purchase a home worth up to $424,100 (and even more in high-cost areas) without a down payment. VA loans typically feature lower rates and more buyer-friendly terms than conventional financing.
Bill filled out an online form and soon received a call from Veterans United loan officer Janeanne Stephens.
She found a prospective borrower who was truly prepared for the purchasing process.
Bill already knew his credit score and came in with a budget — and a maximum price — firmly in hand. He had already scouted homes in Mesa online and established a great sense of the market in that area.
"You have to know yourself and your financial position before you start buying a house," Bill said. "Janeanne is very direct; I'm very direct. We communicated extremely well."
Janeanne explained the loan preapproval and VA purchasing processes. She also connected Bill to local Realtor Pam Olmstead through Veterans United Realty, a network of more than 1,400 real estate agents nationwide who specialize in helping veterans and active duty military members purchase homes. Borrowers who purchase a home using a VUR Realtor receive up to $500 after closing.
Bill conveyed his price range and his needs to Pam, who was able to narrowly tailor his home search, which Bill conducted exclusively online. He pored over the applicable listings until a three-bedroom ranch caught his eye.
Serving Those Who Serve
Bill put in an offer on the home but the seller stalled. Instead of panicking, Bill simply moved forward with his home search. After a week of stewing, the seller brought his price down $6,000. Bill pounced and closed on the home in late October 2010.
Bill didn't have to pay the required VA Funding Fee because of a service-connected disability and spent just a couple hundred dollars up front.
As a veteran familiar with organizational bureaucracy, Bill was surprised by the efficiency of the team at Veterans United.
"They were faster than I expected them to be," he said. "This was quick and clean and very professional. I wouldn't hesitate to do it all over again. They got a satisfied customer."
Bill said he's already received calls from competing companies pushing refinance loans. Janeanne told him Veterans United would match any offer he considers.
"Why would I go anyplace else?" Bill said. "I know the people I'm dealing with; I trust them. You guys truly take care of the veteran. We served you and the country, and you really serve us."
Ready to Get Started?
or call us now to speak to a VA Loan Specialist 800-884-5560
The Nation's #1 VA Home Purchase Lender*
A VA approved lender; Not endorsed or sponsored by the Dept. of Veterans Affairs or any government agency.