I recently got a VA loan through Veterans United. Veterans United is an outstanding lender organization, it makes the home purchase process easy to understand, and they take the time to respond any questions their customers may have. The loan officer I had was knowledgeable, friendly, and was available almost immediately any time I had questions. Great company! I recommend them

I highly recommend Veterans United. They are very professional and know their business. I always felt like they had a great handle on everything from the very beginning all the way through closing.



LOTS of paperwork, some redundant, but knowledgeable people always available to help. We highly recommend Veterans United for a home loan.




What else can I say, "Perfect in every way!"

We really enjoyed working with Veterans United as they made the process seamless from start to finish. I would recommend nay veteran to use their services as you would be in great hands.Elliot"Semper Fi"

You're next!
Join the ranks of our 200,000+ Proud Veteran Homeowners nationwide.

My son is a veteran and he will be using Veterans United to secure a VA loan to purchase a home. He has been in contact with one of the loan officers to get a pre-approval. He has made this decision because of my experience working with Veterans United.

Veterans United is a outstanding organization to work with when purchasing a home as a veteran.





Thank you! If you are a veteran you have to call Veterans United.

I just want to say a HUGE thank you to the entire team! Took all the stress away from home buying! Not once did we feel overwhelmed. 11/10 fantastic experience!!


You're next!
Join the ranks of our 200,000+ Proud Veteran Homeowners nationwide.
From start to finish everyone involved was very professional and helped me find a beautiful home.



This was an extremely tough experience throughout for us as it is the first home we have purchased in 25 years. I want to thank Chance and United Veterans for making this less stressful for us!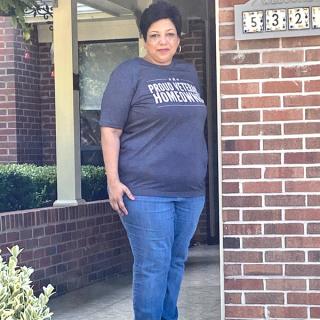 JB and the whole team were outstanding. This is my first time buying a home and he walked me through every step of the way. There were no questions that he didn't have an answer for. This was a very stress free home buying experience for me and I would most definitely recommend Jb and the team! Thank you so much!


It was a longer road than I anticipated but I have my home!!!