Veterans United helped to make my purchase of a home back in South Carolina become a reality. I currently live in Arizona and working across three time zones to make sure every step of the process was taken care of while I could not travel to South Carolina was so much easier with Nathan and team assisting.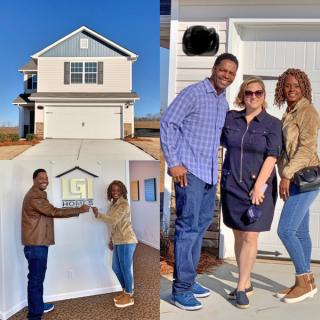 Mike Wilson, our loan officer along with his professional team, was always very responsive, patient with our questions (Lol, we had a lot), and understanding. One word to describe Mike Wilson would be outstanding! He did exactly what he promised. And that was to get my wife and me, into our brand new home as quickly and as smoothly as possible. We are blessed to say that our experience with Veterans United has been nothing but amazing. We could not have asked for a better group of individuals to help us with our home buying purchase. #ProudVeteranhomeowner


2nd Home loan in just over a year. Louie made the process pretty painless. Outstanding job. Thanks.




Ready to see for yourself?
Experience first-hand why 184,540 homeowners give us a perfect score!
Check My Eligibility →

This team I had was outstanding, they answered all my questions on the spot. Never had an issue getting a hold of someone, they would respond within an hour of leaving a message at the worst! Made it super easy for me, especially for being a first time home buyer. I am and will recommend this team to any of my other veteran buddies that are looking to buy.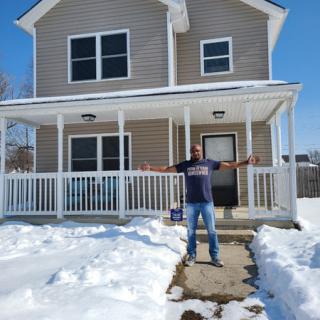 Veterans United was the first and only lender I reached out to and I'm glad I did. They stayed in constant communication with me, I never felt like I was figuring things out on my own. My initial preapproval wasn't what I wanted and they explained to me what I needed to do to be preapproved for a higher amount. Great customer service, will be referring any veterans I know to them.



I liked the "To Do List"! It kept the entire process very organized for me (and it was easy to use).


Thanks to Melisa and her team. They are really special people. They put up with all my crazy questions and make me feel comfortable all the way.

Ready to see for yourself?
Experience first-hand why 184,540 homeowners give us a perfect score!
Check My Eligibility →


Overall very good communication.

Megan Chavez was very helpful. She assisted me when I became frustrated with Chris. She was kind and answered my questions quickly!




Ty Reece and Sammie are the greatest. Their professionalism was above and beyond at all times. Their patience with me and my process was nothing but exceptional. They are truly on my Xmas list for life.

Best loan experience ever!