Do not hesitate to reach out to VU and their team of professionals for your buying and selling needs. I have found my team for reliabilty and dedication, and will definitely use them again should I ever need such services!





We had the best experience. Such a quick process. Great interest rate. Our loan officer was wonderful. Highly recommend Veterans United. We are very happy customers. All of our questions were answered in a very timely manner.




Prompt and courteous service. Very competitive rates and informative responses when questioned.

You're next!
Join the ranks of our 200,000+ Proud Veteran Homeowners nationwide.

This was my first time utilizing Veterans United services, and buying a home...we never felt rushed, dismissed or uninformed about home loan origination. The premier level of communication by VU associates reinforced my family's satisfaction in selecting them for our home loan needs. I will be a lifelong advocate for them whenever a military veteran is in the market to buy!


This was a great experience! I love this company!





Initially, I had reservations about using an internet based loan company, but the loan team assigned to me was like having a local mortgage company handle the transaction. The team was very knowledgeable in VA loans and the entire process. The team was very responsive to my questions and concerns and made themselves available after hours. From the preapproval letter to the closing, the online tools made everything very easy to accomplish the steps ontime and close the loan on time. Thank you for all of the support and I will recommend to any veterans looking to purchase a home.


You're next!
Join the ranks of our 200,000+ Proud Veteran Homeowners nationwide.

very straightforward professional people and most of all honest the most important


Simply the best!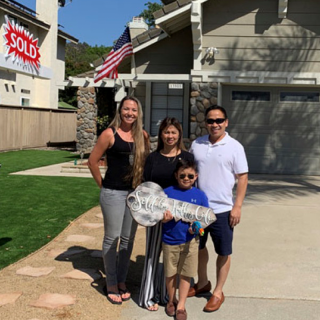 When we first met Travis Ward, he was just a loan officer. After a few months of interaction with Travis, he became our trusted friend. Travis is warm and articulates. He knows his product very well. He took his time to explain all of our questions within 24 hours. Besides those outstanding attributes, what stand out the most about Travis are he is very patient and his ability to listen to our questions/concerns, he waited for us to finish our questions completely before he responds. Travis never once (never) jumped in the middle of our sentences. We would definitely refer him to our friends and family members for VA home loan. It would be a mistake should Veterans United not to retain his service nor inadequately compensate base on his outstanding skills, personal and professionalism!! Warm Regards,Khoa, Susan and Nhat Huy (from San Diego, CA)